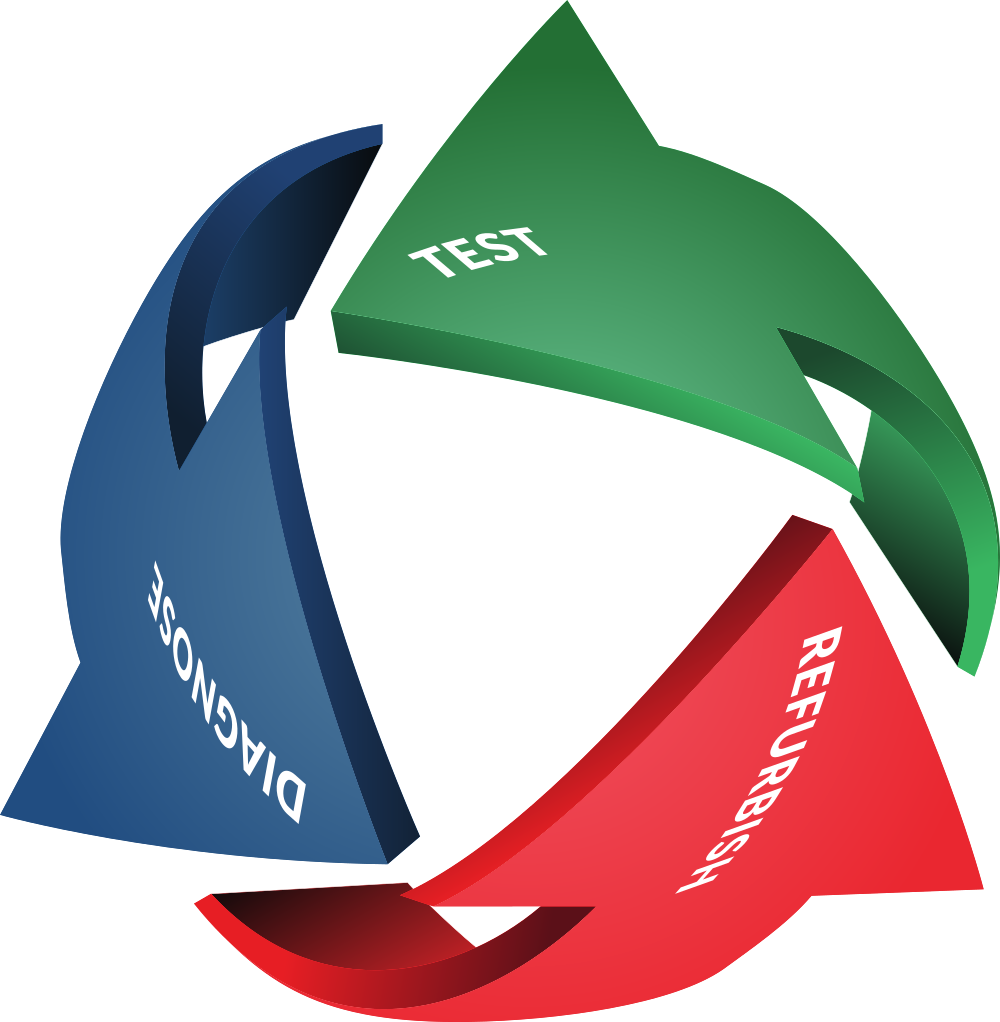 AT NDC we follow stringent standards and ISO procedures for all processes in the refurbishment of a drive.
We use state-of-the-art test simulators, which help us to correctly diagnose any faults in a drive. Once faults have been repaired, we test the drive again, making sure that it really works as it should. Few other drive repair companies do this.
We have updated the company's favourite icon to also reflect how we feel about the process. We have replaced "repair" with "refurbish", which we believe more accurately describes what really goes into the work on your drives.
Our unique Test, Diagnose, Refurbish, Test process helps us offer a reliability of 99.2% on our refurbished drives. We also offer a two-year warranty as standard on all our work.