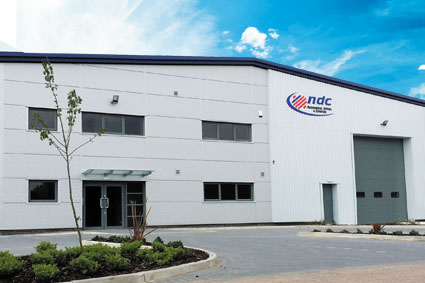 2014
NDC's Manchester works was relocated to a purpose built facility at St Modwen Road.  This new state of the art building allows us to develop our testing and R&D facilities.
2012
NDC launched its export services designed to give our customers around the world the benefits of NDC's refurbished drives via its network of strategic partners.
2011
NDC opened its ServoLab in Manchester to support an increasing number of customers for the complete support for their servo and spindle motors. NDC ServoLab provides OEM quality repair of all makes and models of Servo Motors.
2010
In October 2010 our Southern Service Centre, having outgrown its existing facility in 3 years, relocated to larger 6000 sq. foot premises within the Slough Trading Estate. This latest investment is pivotal in supporting our customers in the South, South East and Greater London. It is ideally located as repair, test and training facility, and as a hub to despatch field engineers to undertake on-site fault finding. The new service centre has increased production capacity and additional function testing facilities.
2009
NDC developed its 'Test,Diagnose,Repair,Test' philosophy which includes R&D capability in order to fully functional test repaired drives and offer refurbished drives as an alternative to conventional repairs.
2007
In 2007 our Southern Service Centre relocated to larger premises within the Slough Trading Estate, facilitating increased production and accommodating additional function testing cells.
2004
Due to increased growth NDC South East relocated to a dedicated 3,000 sq. ft. site in Slough. This allowed the company to offer a greater range of services to customers including 24 hour rapid response and the ability through advanced new equipment, to fully functionally test more electronic equipment.
1999
Northern Drives & Controls outgrew its facility at Barton Dock Road and was relocated to a dedicated 6,000 sq. ft. electronics laboratory facility in Trafford Park, Manchester. Over this short time the company had grown its customer base substantially and become known as a reliable repairer of industrial electronic equipment from a wide range of different manufacturers.
Further that year the company also acquired McCall's Electronics Company of Whitchurch Hampshire and renamed it NDC to service the electronics and automation market in the southeast.
1997
Following rapid expansion, Northern Drives & Controls was formed as a division of FBNL in Manchester to service the emerging electronic and automation repair market.